Irukandji GOLD PASS (age 12+)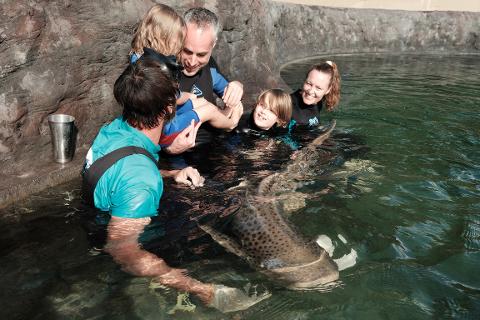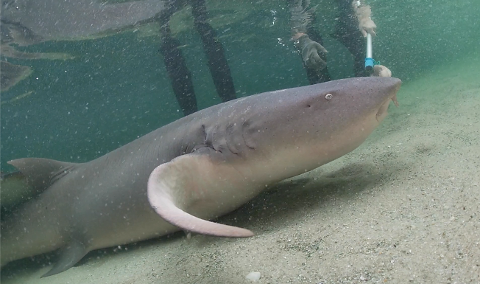 Duration: 200 Minutes (approx.)
Location: Anna Bay , NSW
USE THESE PROMO CODES TO USE THE NSW PARENTS VOUCHERS (NSW RESIDENTS ONLY). BRING VOUCHERS TO SCAN ON ARRIVAL:
ParentvoucherG50 (for 1 parent voucher)
ParentvoucherG100 (for 2 parent vouchers)
The Gold Pass is the ultimate Irukandji Experience! This pass includes three of the in-water activities including: the shallows encounter, zebra shark encounter, reef shark snorkelling and the reef shark encounter.

You will get to spend hours in the water getting up close and personal with our amazing animals! You will come away from this experience with loads of knowledge about ocean life and conservation as well as some amazing, once in a lifetime memories.

We will provide you with a wetsuit and 'wear and keep' socks for your comfort in the water and you get to take your brand new Irukandji souvenir socks home with you!

The activities take around 3-4 hours to complete so please arrive by 1.20 pm so you don't miss out!

Children must be aged over 12 years for this experience.

Irukandji Shark & Ray Encounters is an interactive aquarium where
you will get the chance to feed and pet a variety of species of sharks
and rays. Your included entry pass includes walking around the
aquarium, food for our sharks and rays and educational talks by our
knowledgeable fish keepers.
Book ahead to avoid disappointment
Reef Shark Snorkel is at 2pm
Zebra Shark Encounter is at 3pm
Reef Shark Encounter is at 4pm
Inclusions:

Admission, shark food, wear & keep socks, wetsuit, entry into the
shallows of the lagoons (no swimming), interaction with the animals
(petting/feeding), private entry into a lagoon with the zebra sharks,
reef shark snorkel, reef shark encounter and personal attention from the staff & interesting animal talks
What to bring: Swimmers, towels hats, sunscreen if it is reef friendly, cameras (underwater are permitted)
What not to bring: Non reef friendly sunscreen, your own wetsuit (as it could harbour marine-life from the ocean)